Dover Big Local organises and hosts events and training at the Hub, regular forum and meetings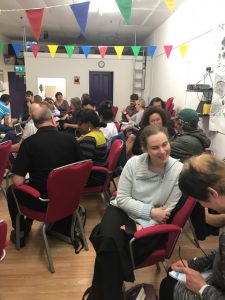 DBL 'Have your Say' meetings
Community Network Forum – Friday 11th August 
Networking lunch – 12 noon – 12.30pm,
12.30 – 2pm Our speakers will be Will Jarman to introduce us to Aspiration – a new service from Porchlight's Live Well Programme.  Also, Sue Jones will be updating us on 'Love Dover'.
Round table updates.
Individuals, community groups and organisations welcome.

FREE Family Holiday Fun
Activity
Where?
When?
Need to book?
 
 
 
 
Soft Play Day for under 5's
Big Local Hub
Thursday 10th August 10am – 3pm
No
'Get Crafty' with the Children's Centre.

Lots to do for families with young children

Big Local Hub
Monday 14th August 11am– 1pm
No
'Let's talk about BUGS'

40 minute talks throughout the day

www.bugroadshow.co.uk

 

Big Local Hub
Thursday 17th August from 10am
YES
Let's go on a BUG hunt!

–       Bring a picnic!

www.bugroadshow.co.uk

 

High Meadows

Meet outside the Boys Grammar School at the top of Noahs Ark Road

Thursday 24th August 11am – 3pm
No
Paint a pot & plant up
Prospect Corner Allotment
Tuesday 29th August 12– 3pm
No
Under 10's Fancy Dress Disco
Big Local Hub
Wednesday 30th August 3 – 5pm
No
Have Your Face Painted
Big Local Hub
Wednesday 30th August 10 -12 noon
No
Fruity Fun with the Health Trainers!
Big Local Hub
Thursday 31st August 1 – 3pm
No
Learn to Make a Clay Bead Necklace with Bridgette
Big Local Hub
Thursday 31st August 10 – 12 noon
No
'Learn to make recycled comic cards and bunting' with Transition Dover

Big Local Hub
Wednesday 2rd August 1 – 3pm
No
For more details or to book phone us on 01304 449583 or email us
on outreach@doverbiglocal.org or pop in to the Hub (next to the café in the Charlton Centre)
NB – All activities require parents or guardians to be present.
Refreshments available.
Training Coming up…….
September
Dates to be confirmed …….
Basic Food Hygiene Level 2 –  FREE to those not in work
First Aid at Work L2 – FREE to those not in work
Health & Safety L2 – FREE to those not in work
Volunteer training – Thursday 21st September 9.30am – 3.30pm in the hub. FREE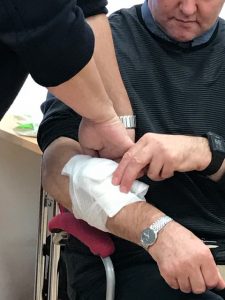 New in the Hub
'Friends' – Fridays 10am – 12.30pm
An informal drop-in for those with learning difficulties or for those who would just like to get out and meet others in a safe environment. Refreshments available, as well as board games etc