Hello and welcome to the Dover Big Local Hub Blog!
#3   30th April 2018
30th April 2018
We've had a very busy time recently!
On Friday 13th our Networking Forum brought representatives of 25 community and charity organisations to the Hub (Forum attendees 13th April 2018.) For some, this was their first visit to the Forum. We're sure it won't be their last and encourage as many organisations to join in as possible. Contact us for details.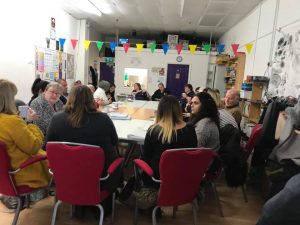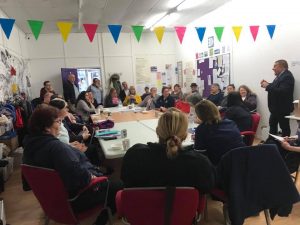 We have hosted a number of training events, including First Aid level 3 and Assertiveness; and Mental Health First Aid for front line staff at Dover Big Local, Emmaus and East Kent College.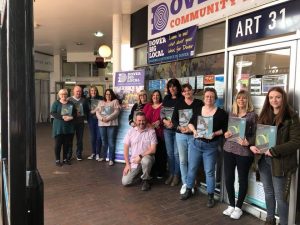 Tuesday Job Club and Welfare Advice Clinic continues to be very supportive to those seeking help with their job searches and benefits, housing, legal and welfare advice. Here is the   Copy of Advice clinics Rota.
Last Tuesday, 24th both the Volunteer Skills Day and the Repair Café took place in Biggin Hall. The next Repair Cafe is during half term and will focus on kids' toys – details here.
Work will soon begin on Unit 16, which Folkestone Mind will take over to offer their services; some of which will be in conjunction with Dover Big Local.
What's coming up?
The week ahead
Today (Monday 30th) we have had Dad's House in, Healthy Eating (fresh vegan/gluten free on a budget) and representatives of Dover District Council came to discuss a potential community development partnership with us.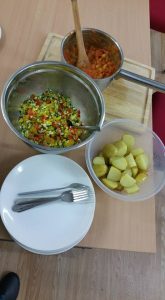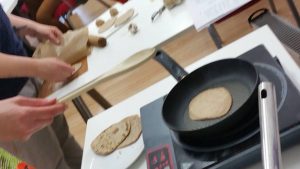 1st – 4th May:
Tuesday 1st –  Job Club and Welfare Advice 10am-4pm, with 7 professionals in to help you!
Wednesday 2nd  – Hot desking in the morning, Healthy Cooking in the afternoon.
Thursday 3rd – First Aid training at Level 3 9am-4pm. Full, but please contact us to go on the waiting list for the next course; DBL Stitching Group 10-12. Details of their fundraising and other activities are here DBL report april 2018
Friday 4th – Friends Together social group: chat, drink tea, play games, do crafts, sing karaoke.
We are excited to announce 'Well You', an afternoon devoted to the mental and physical wellbeing of Dover residents. It is free to attend and will take place on 16th May from 2-5pm.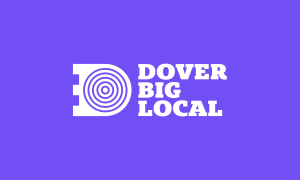 #2 11th April 2018
11th-20th April 2018
The Easter Fun Day organised by the Kent Wildlife Trust and Dover Big Local was a success, despite the rainy weather; as you can see in the photos!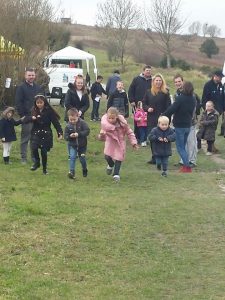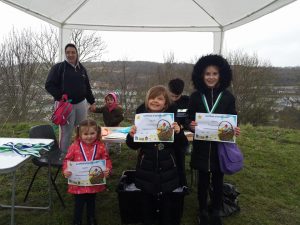 Last Thursday Ritika began her Belly Dancing/Bollywood Dancing classes. How often is something that's so much fun so good for you?! Join her on Thursday evenings at the Hub, from 6pm. £3pp.
Today we have been discussing plans for our Well You session which will take place at the Hub in May – details will follow soon! There has also been a steady stream of people in this week for  one-to-one support with Shaw Trust and Talent Match.
This Friday 13th is our bi-monthly Networking Forum. All charity and community groups are welcome – tell us what services you're offering and find out how others can help you! We begin at 12 with a buffet 'networking' lunch and from 12:30 the speakers take the floor. Contact us for more information/to register!
Next week (16th-20th April) we have Dad's House in on Monday, the Welfare Clinic Advisors on Tuesday are from Live Well Kent (Porchlight) and Southern Housing. We also have First Aid at Work Level 3 running on Tuesday in Biggin Hall and Assertiveness training on Wednesday from 12:30. Contact us for information!
Last, the third Repair Cafe is on again in 2 weeks – we look forward to seeing you there!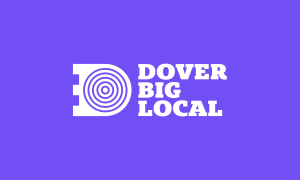 #1 26th March 2018
The Hub has been running for 2 years as a training, meeting and community venue. We host a number of groups that provide weekly community services; and courses and groups – there is so much happening that we want to keep you informed on a weekly basis.
The highlight of this week has been the second Repair Cafe with Future Foundry, Transition Dover, Dover Community Shed and Circular Kent. Around 30 people brought items that have now been saved from landfill – and saved their owners money!
We are closing at 4pm on Thursday (29th March) for the Easter weekend.
On Saturday we are joining Kent Wildlife Trust and the Dover Connector Programme at High Meadow Nature Reserve for  Easter Fun!  from 11-3.
The Hub reopens on Tuesday 3rd April for Job Club and the Advice Clinic 10-4, with representatives available from
Live Well Kent (Porchlight )
Housing Options (DDC)
One You Trainer
Town and Country Housing
Pam Brivio (District Councillor)
Universal Credit Advisor
Southern Housing
DBL Stitching Group meets again on Thursday 5th with their new spring projects and on Friday 6th there's karaoke and a singalong from 11 am, with crafts, chat, drinks and biscuits from 10-12:30.
Drop in or contact us to find out more!